Joshua Cook: Urban Geometry Based on Clean, Straight Lines
All images and words by Joshua Cook. Used with permission.
My name is Josh and I live in and grew up in Winnipeg, Manitoba, Canada. I started getting quite serious with photography as a hobby a few years ago after I started working at a local camera shop. I quickly jumped into film. I found that film gave me the mindset I needed to shoot this subject of photography as well as the desired look I was going after. One of the biggest reasons I shoot urban geometry is because it feels like a meditation process. I find it to be stress relieving because I can shoot as much or as little at whatever pace I want. It will often take me a month or two to go through roll of 36 exposures. At this point, my photography continues to grow and expand with the subject matter and format that I like to shoot, but I believe that shooting urban geometry on black and white film is what I will always come back to and love.
Black and white photography is important to me because there isn't the distraction of color. This is especially true with urban geometry. With my style I like to heavily focus on symmetry, clean straight lines and usually heavy contrast.
I'm inspired to create photographs because it keeps me going as a photographer. It pushes me to explore new areas of the city I haven't seen yet. It forces me to look for different perspectives of a shot I've come across hundreds of times. It forces me to be creative and patient a lot of times.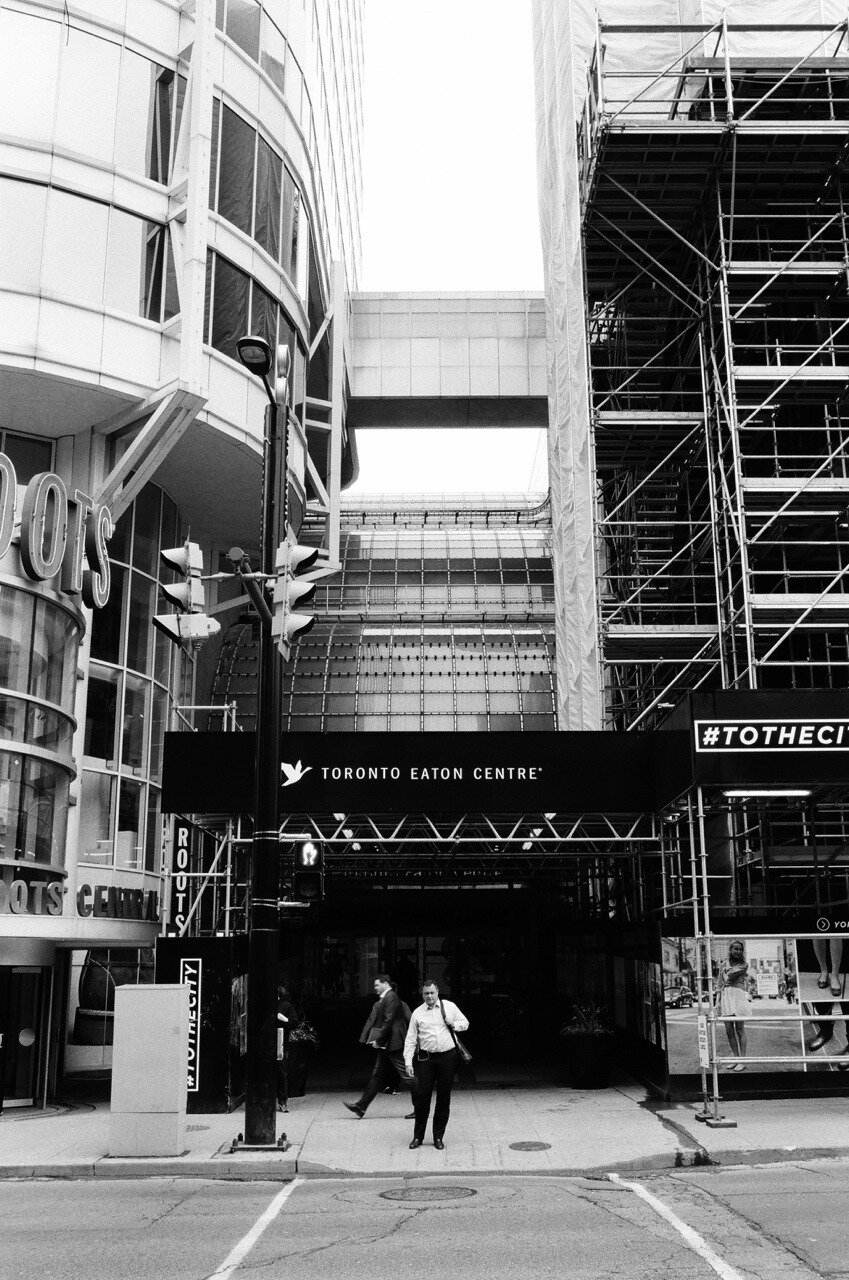 Black and white is important to the future of art in the world because everything is always so busy and nobody can concentrate on anything for more than 5 seconds anymore. With black and white, you see the image for what it is. It almost forces you to stare at it and admire the lines, shadows and shapes within the image.
My creative vision is heavily based on straight clean lines, a symmetrical scene and usually a heavy contrast of highlights and shadows. When shooting on the street, my go to setup is usually my Canon ELAN 7N with the 50mm f/1.8 ii (plastic fantastic!). I find the 50 to be my ultimate focal length when it comes to my work. If I want something that isn't as automatic, I'll go with my Nikon FM with a 50mm f/1.8. If I feel like burning a hole in my wallet, I'll use my Pentax 645 with a 55mm f/2.8 (this is a bit wider than I like). Earlier I had mentioned contrast playing a big part into my photography and the film I find get's closest to the results I'm looking for is either Ilford FP4 or Kodak T-MAX400.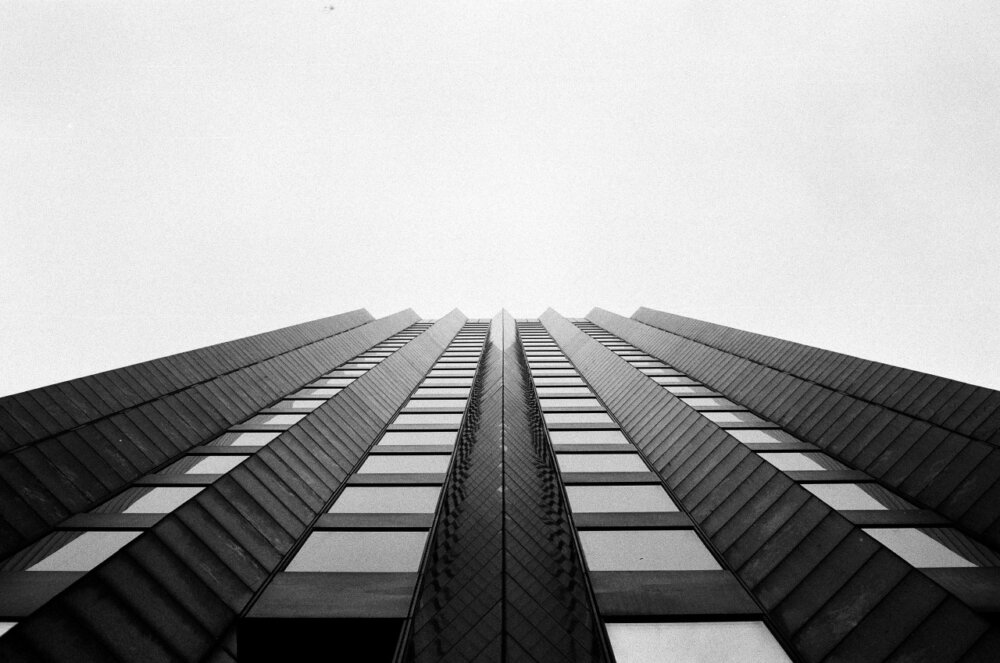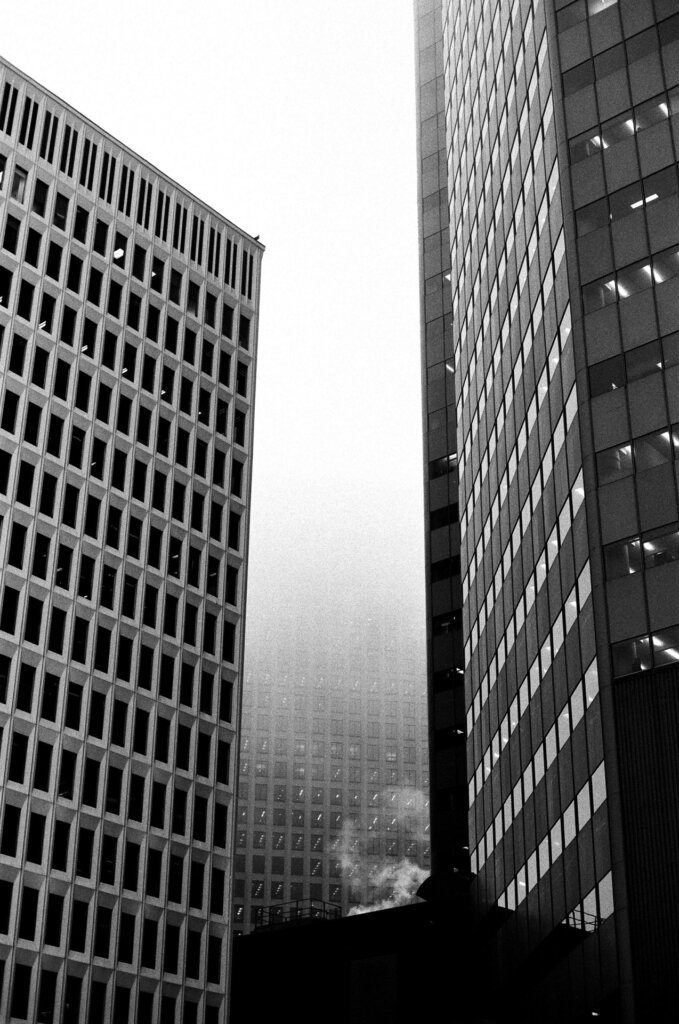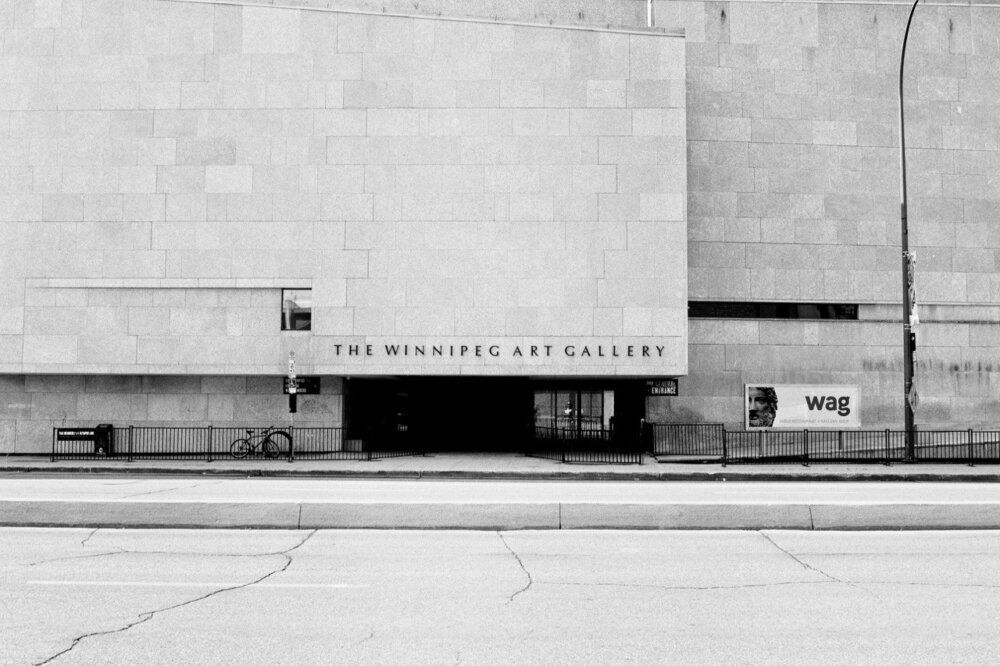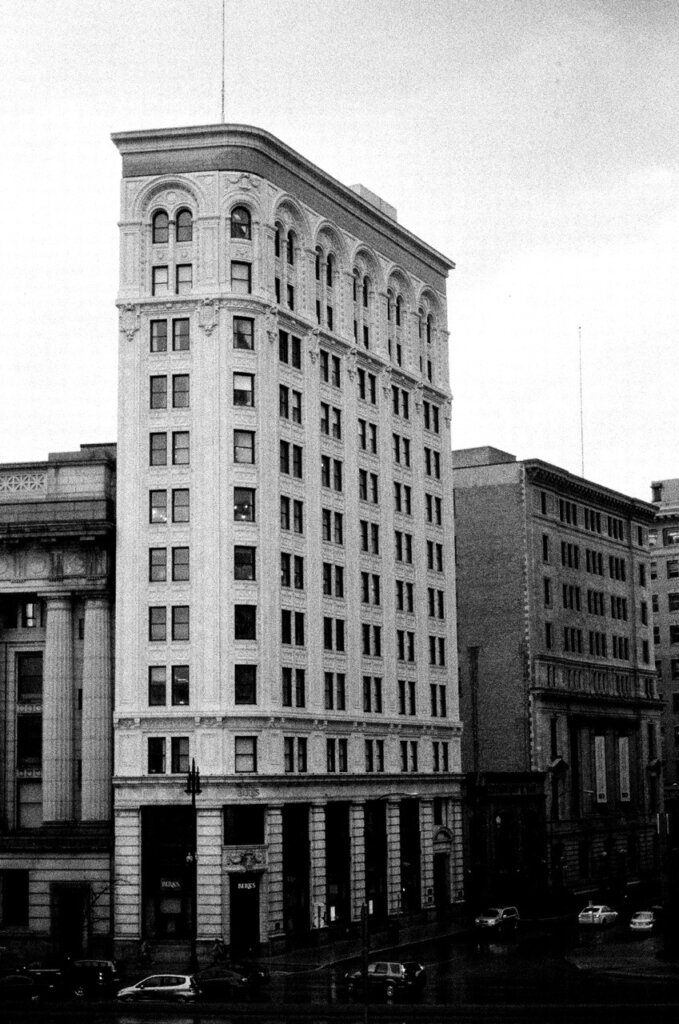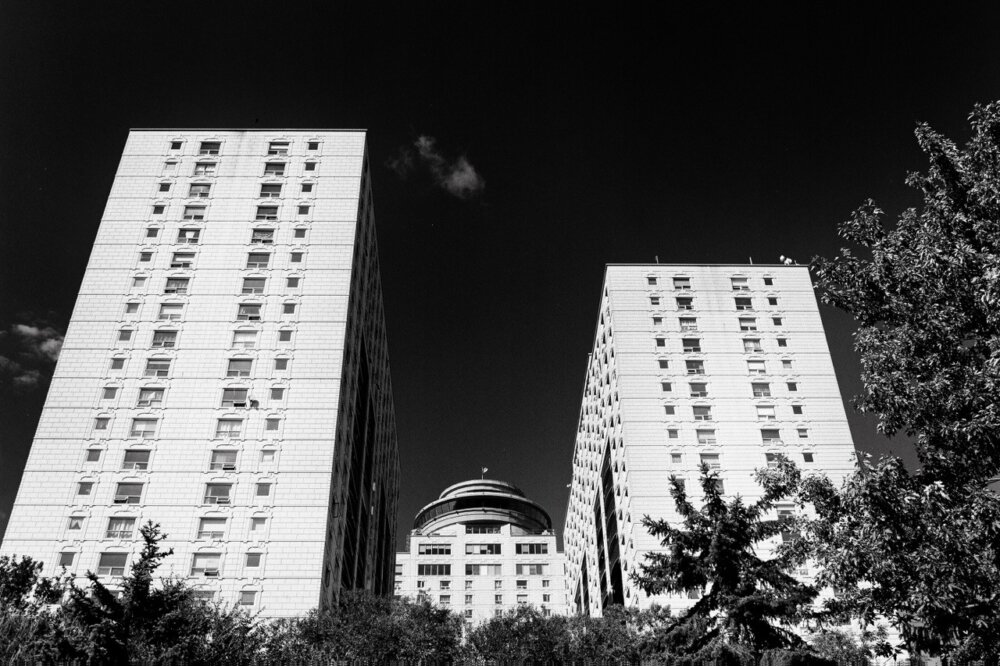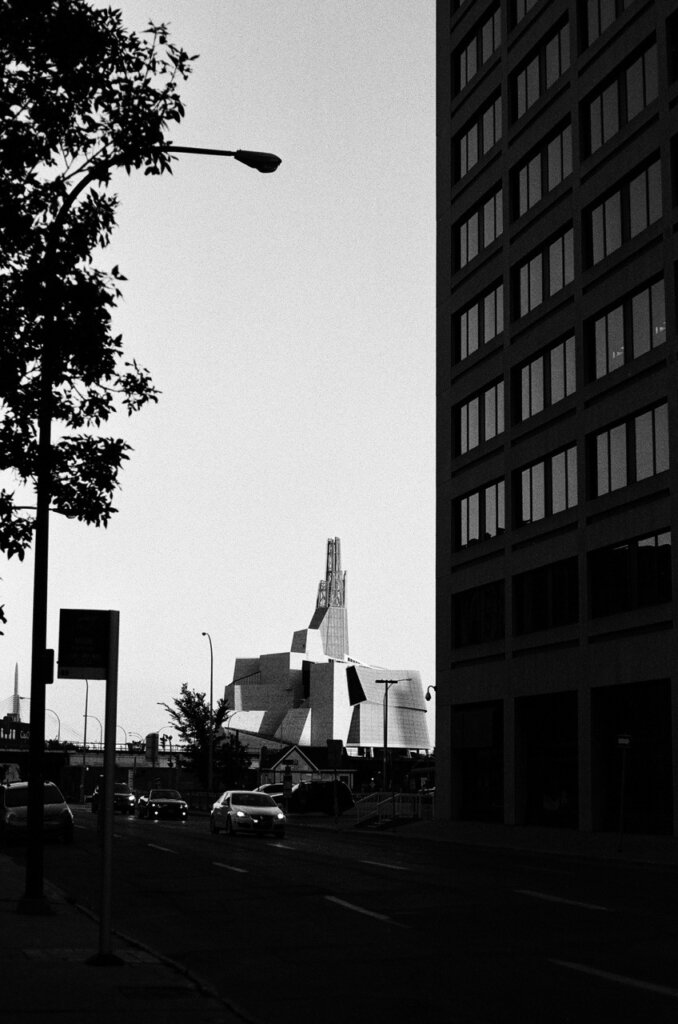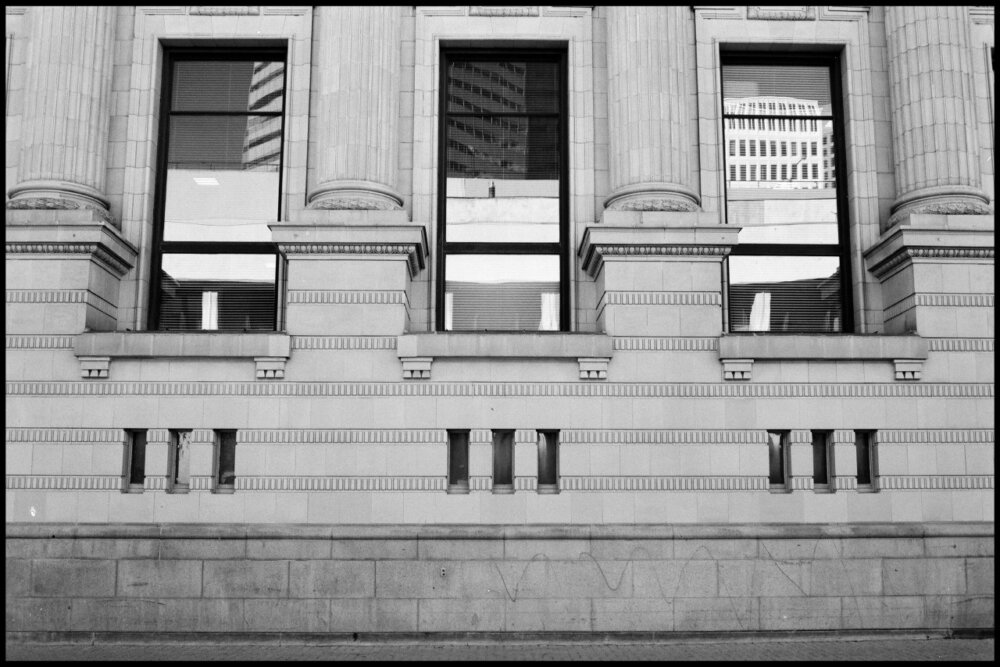 Be sure to check out Josh's Instagram.